JSI Data will ensure your data is sequenced to meet required specifications.
Letter Carrier Presort (LCP) sequencing is the normal method by which mail is prepared if it is to be sent using Canada Post™'s Admail™ or Publications Mail™ rates. LCP sequencing is a computer-driven process that prepares files of names and addresses so that actual pieces of mail can later be "presorted" when shipped to a Canada Post™ intake facility. JSI offers LCP sequencing using JSI Presort, software written by JSI and recognized under SERP (Canada Post™'s Software Evaluation and Recognition Program).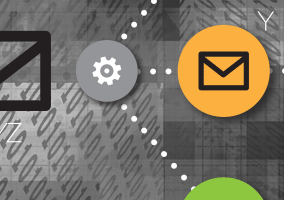 Our software prepares your mailing to Canada Post™ specifications.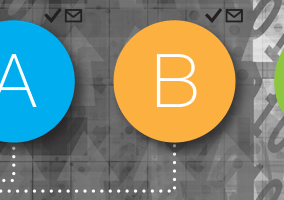 Working together with the lettershop of your choice.
LCP Sequencing
LCP sequencing works as follows:
A file of names and addresses is examined and "letter carrier walk codes" are appended to the records for all urban pieces. Walk codes are appended based on each record's postal codeOM and indicate specific letter-carrier routes - groups of houses, apartments, or super boxes adjacent to one another in a neighbourhood and to which a given letter carrier delivers mail. Rural records are grouped based on postal codesOM, which indicate the rural delivery facility from which mail is delivered.
Subject to certain minimum numbers, these "pieces" of mail are then grouped into bundles that are directed to the lowest possible level in Canada Post™'s distribution system. For example, when sequencing for Admail™ rates, the software will try to achieve bundles with a minimum size of eight pieces in which all of the pieces in the bundle are destined for a single urban letter carrier or are bundled direct to a rural installation (post office).
Once bundles are established, the software calculates how these bundles will be placed in containers and optionally pallet/monotainers that are again destined to the lowest possible level in the distribution system.
In conjunction with the processing, we produce printed reports (some of which are required when the mail is delivered to a Canada Post™ facility) others of which are used to guide the physical preparation of the mail. We also produce the bundle slips and container/shipping unit labels (2D barcode) that are required.
LCP sequencing is designed to route mail as directly as possible to its final destination and to minimize the amount of sorting required along the way.
Additional Notes on LCP Sequencing
Some other things to note about LCP sequencing:
If you plan to mail under Admail™ or Publications Mail™ rates and to LCP sequence, you need to make the necessary contractual arrangements with Canada Post™. Consult your Canada Post™ representative for details.
To qualify for Admail™ rates, you will likely be required to demonstrate the Accuracy level of your mail file by submitting an Accuracy Statement prepared using recognized software. See Address Correction Services for an explanation of this processing.
A completed JSI Parameters Form is required before we can sequence a file. We recommend that it be completed by your letter-shop.
National Distribution Guide (NDG) Sequencing
JSI can also sequence mail to National Distribution Guide (NDG) requirements also incentive Lettermail™. NDG sequencing is similar to LCP except that mail is neither marked with letter-carrier codes nor bundled at the level of letter carrier walks. Postage rates for NDG sequenced mail are higher than for LCP.
Admail, Publications Mail, and Lettermail are Canada Post trademarks. Postal Code is an official mark of Canada Post Corporation.